Digital Consulting: An Overview
Well Positioned for the Future
Ever shorter innovation cycles, new competitors, changing customer needs – those who want to be successful in times of digital change must constantly rethink their strategic approach. For a critical look at one's own processes, an experienced and interdisciplinary partner is required. With such a partner, a roadmap to digital success can easily be developed.
Getting off to an Ideal Start with
the Right Solutions
There is a vast range of digital tools to choose from – be it for shaping customer relationships, managing product data or distributing content. A competent and experienced partner offers advice on requirements elicitation and system selection, provides support in optimising existing design and process solutions and always adheres to the following principle: »Good consulting brings together old and new in the best possible way«.
Shaping Change Processes Together
Whether it is the implementation of a new software solution or the transformation of an entire brand strategy: digital projects go hand in hand with structural and strategic changes. These must be adequately addressed, for example through process analyses and change management.
Digital Consulting Best Practices – What You Can Expect from the Publication
In these best practice insights, we take a look at selected success stories to show how companies from a wide range of industries benefit from strategy consulting and process optimisation.
You can also find out in our »Digital Consulting Best Practices« publication

»Digital Consulting« Best Practices: The Success Stories in Detail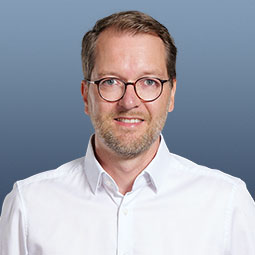 Do you want to learn more? I'm looking forward to hearing from you!
Christian Onnasch
Digital Business