Digitalisation in B2B: An Overview
Managing Complex B2B Relationships Properly
Today, business relationships in B2B are mostly digitalised. However, it is important to optimise B2B e-commerce as well as customer service and marketing in such a way that they meet the increased customer requirements despite complex products. We show, for example, how Angst+Pfister improves the customer experience of its target group with special online shop features.
Successful with a Multi-Channel Platform
Innovative B2B companies opt for highly integrated multi-channel platforms with perfectly meshing digital cogs – from e-commerce tools and content management systems to business intelligence solutions. The perfect integration of the system landscape allows companies to unfold their full potential – as is the case with MEVACO.
Moving Towards a Data-Driven B2B Future
Knowing your target group and its needs is crucial to success – not only in retail business. To achieve this, a wide range of information on customer behaviour and preferences must be systematically evaluated. Optimising your workflows and offers is a key to future-proof B2B commerce – and business intelligence as well as data-driven marketing are the tools you need.
Digitalisation in B2B Best Practices – What You Can Expect from the Publication
In these best practice insights, we take a look at selected success stories to show how complex B2B commerce can be made faster, more efficient and, above all, more user-friendly with innovative digital solutions.
You can also find out in our »Digitalisation in B2B Best Practices« publication
what specialised B2B commerce tools enable you to digitally map extremely individual orders
how Heidelberger Druckmaschinen AG (HDM) provides an optimised customer journey for 36 international online shops
which digital marketing strategy Messe Erfurt GmbH uses to increase its reach as a B2B service provider
how MEVACO perfectly integrates marketing, sales and services using a powerful multi-channel platform
how KWS benefits from modern business intelligence in the form of Microsoft Power BI
how Angst+Pfister presents its high-tech components even better by merging content and commerce
what measures your company can take to become a pioneer of digital transformation in B2B

»Digitalisation in B2B« Best Practices: The Success Stories in Detail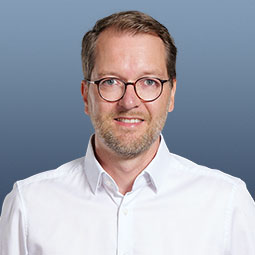 Do you want to learn more? I'm looking forward to hearing from you!
Christian Onnasch
Digital Business