Seamless Customer Experience with Salesforce Commerce – Our Services
Consulting & Concept Creation: Together with you, our experts create an e-commerce strategy tailored to your company and analyse which requirements your new system landscape should meet with the Salesforce Commerce solution.
Implementation & Shop Development: We implement your online shop based on Salesforce Commerce and connect it to other systems, for example your ERP system, payment solutions, etc.
Design & User Experience: We implement a modern web design for your Salesforce Commerce platform, examine your online shop with regard to target-group-oriented usability and user experience and give you valuable advice on how to optimise it.
Support & Service: Our experienced project managers with extensive expertise in agile software development support you throughout your project and provide comprehensive documentation. We will also train your employees in using the Salesforce solution.
Digital Marketing: Parallel to the shop development, we are happy to support you in creating a successful concept for conversion rate and search machine optimisation as well as in creating and setting up tracking concepts.

Do You Need a Powerful E-Commerce System as Quickly as Possible?
Take a look at the Salesforce Quick Start Commerce Solutions!
Why Your Salesforce Commerce Project Is in the Right Hands with Us
Trusting Partnership: As an official Salesforce partner, we have a high level of competence in Salesforce B2C Commerce (formerly Demandware) and Salesforce B2B Commerce (formerly CloudCraze) and are in close contact with the software provider.
Concentrated Competence: Our Salesforce team consists of more than 50 Salesforce specialists, including certified Salesforce Commerce Cloud developers, certified Salesforce Core Product Consultants and certified CloudCraze/Salesforce B2B Commerce Cloud developers who are happy to help you with the implementation of your project.
Long-Standing Solution Know-How: dotSource has been an official Salesforce partner since 2013. At that time, the solution was still known as Demandware. Since then, we have implemented projects for various companies, including ESPRIT, EMP and Britax Römer.
Individual Developments: We adapt Salesforce Commerce Cloud to your individual requirements, for example with our Customer Self Service Portal for efficient digital returns processing.
Multi-Cloud Expertise: Our know-how is not limited to Salesforce Commerce Cloud. As multi-cloud experts, we also support you in creating an integrated platform using the Salesforce solutions for marketing, sales and service.
Industry Know-How: Digital processes are different in every industry. With our industry know-how, we develop an e-commerce platform that meets the specific requirements of your industry.
Salesforce B2B Commerce: Offer Your Business Customers the User Experience They Would Expect in Their Private Lives
Salesforce B2B Commerce is a powerful e-commerce solution designed for the specific needs in a business context. Using this software allows you to offer your business customers a shopping experience that they are used to as consumers in their private lives – convenient, anytime and anywhere, even via mobile devices. Simplify the procurement process for your target group through features such as quick reordering, account hierarchies, contracted pricing, customer-specific catalogues and many more.
Advantages of Salesforce B2B Commerce (Formerly CloudCraze)
Simple configurational changes to the storefront even without any programming knowledge
Covering special requirements of business customers such as order split or the mapping of complex pricing models
Automation of company-specific processes thanks to Process Builder
Use of unified data from the e-commerce and CRM system to get a 360-degree view of each customer's interaction with your brand
Consistent brand experience and personalised content for your customers thanks to the native integration of further Salesforce solutions
Salesforce B2B Commerce Demo – Designing Digital Customer Relations
In this video, our Salesforce expert René Zimmermann demonstrates the multi-cloud interaction between Salesforce B2B Commerce, Salesforce Sales Cloud and Salesforce Pardot. The practical example of a manufacturer of machine parts shows how prospective buyers become good customers online. It is not the best offer that counts, but the relationship you maintain with a (potential) customer at every stage of the (digital) customer journey.
Röchling Best Practice: Building a Modern B2B Platform with dotSource, Salesforce Commerce and Agile Processes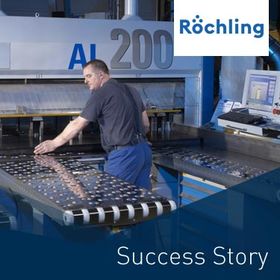 Find out more about how the dotSource team has modernised Röchling's IT landscape using Salesforce's powerful commerce solution, thus significantly increasing the service level for Röchling's customers, partners and suppliers.
Salesforce B2C Commerce: Personalised Cross-Channel Experiences for End Users
With Salesforce B2C Commerce, you can offer your customers a consistent and smart digital shopping experience across all channels. This solution is tailored to the specific requirements of end users. For example, you can connect your online shop to social media, such as Instagram and Facebook. Regular software updates ensure that the performance and features of your e-commerce platform always meet the latest trends and expectations.
Features of Salesforce B2C Commerce (Formerly Demandware)
Integration of various channels such as apps, social media and offline store
Seamless brand experience for your customers with native integration of Salesforce tools for marketing automation and CRM
Shop and CRM data combined on one platform provides your employees with a 360-degree view of the customer
Previewing personalised content makes campaign planning easier for your marketing staff
High user-friendliness for back-end users – even for employees without programming knowledge thanks to ready-made functions
Salesforce Einstein learns based on previous user behaviour and delivers customised product recommendations for each customer
ESPRIT Success Story: Multi-Cloud Business with dotSource and Salesforce for the World's First Lifestyle and Fashion Brand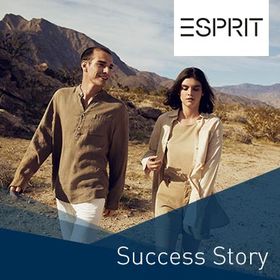 Strong brands need innovative solutions. Read our detailed project description to find out how ESPRIT has managed to strengthen its brand image and increase the loyalty of its customers on an international level with Salesforce B2C Commerce.
Do you use SAP's ERP system to manage orders, returns, inventory and customer data?
Would you like to make data such as product availability, customer-specific prices, order status, etc. available to your customers and field service staff in real time on the user interface of your online shop?
And all this without investing a lot of time and money in complex interface programming?
With »Overcast«, our partner Vigience has developed a pre-built connector that allows you to display a wide variety of real-time data from your SAP ERP in the Salesforce Commerce order screen through simple configuration.
We are happy to assist you in installing and configuring the application.
Advantages at a Glance
You receive a powerful ordering portal including SAP integration within a few days
Your customers can independently query data such as order status, shipment tracking, product availability and prices at any time
The satisfaction of your customers increases while development and service efforts decrease
Our Salesforce B2B & B2C Commerce Cloud References
We Implement Your Multi-Cloud Solution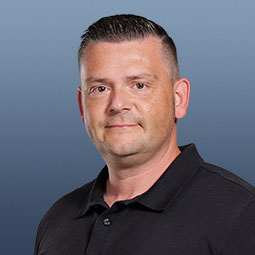 Want to learn more? I'm looking forward to hearing from you!
Sebastian Schröter
Partner Manager