dotSource is your partner for the evaluation and selection of an e-commerce system
The range of different e-commerce systems is growing, the market is fragmented and is becoming increasingly confusing in the process: e-commerce systems are, on the one hand, are increasingly designed for specific markets, branches, and technical environments. On the other hand, a trend towards flexibility and individualisation can be observed.
As well as the pro and contra of individual systems in the area of enterprise, we also present you with the central decision making criteria for system selection in which your individual situation is taken into account. We then select an appropriate system together with you, from the list of available enterprise e-commerce systems.
Determination of business position as the basis for system selection
The selection of an appropriate e-commerce system should always be undertaken in connection with your e-commerce strategy. Here current figures, as well as short and long tern company goals flow into the decision.
Depending on company size and the scope of the desired conversion, it can be worth taking the perspective of various enterprise departments into account, from marketing to IT and controlling to logistics. After all, a change in the system affects all parts of the company.
DOTSOURCE SUPPORTS YOU DURING THE DECISION MAKING PROCESS
Together with you, we find answers to the following questions:
How should the e-commerce system be structured in relation to market presence, business model, and branch focus?
What functions are to be supported?
What should the e-commerce system be able to provide in relation to performance, security, scalability and connections to third party systems?
What costs may occur?
Our references in the field of system selection
A few clients we supported compehensively in the selection of an appropriate system
Can we assist you with the selection of a proper e-commerce system?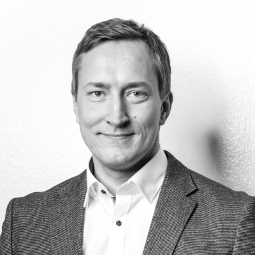 Want to learn more? I'm looking forward to hearing from you!
Marcus Wagner
Account Executive
Digital Business